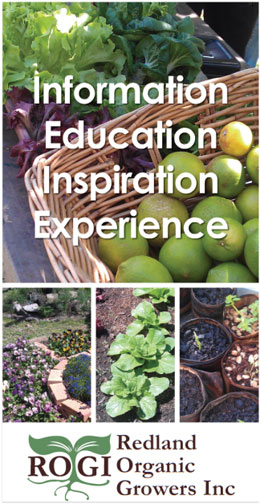 Resources
Take a look at the amazing and wonderful SEEDBANK at ROGI.
Here is the list of seeds available for free from our Seed Savers' group. They have been saved by our members from their own organic gardens.
Here is the list of seedlings etc. available to members. This is updated often, but be aware that it's not possible to keep it accurate all the time.
Blue Zones - the PowerPoint presented by Tharun Sonti at the August 2018 ROGI meeting
The ROGI Library has a rich collection of useful:
Click on some of ROGI's Articles below:
Please select an issue of the ROGI Newsletter to view: